CMBS Loans for Parking Garages
Everything you need to know a bout CMBS loans for parking garages.
Start Your Application and Unlock the Power of Choice
$5.6M

offered by

a Bank

at

6.1%
$1.2M

offered by

a Bank

at

6.0%
$2M

offered by

an Agency

at

5.6%
$1.4M

offered by

a Credit Union

at

6.1%
Click Here to Get Quotes!
While parking garages may not be the flashiest type of commercial real estate, they can be incredibly lucrative. In fact, in 2017, the U.S. parking garage industry generated an estimated $10 billion in revenue— and, as the economy continues to improve, that amount is expected to increase in the coming years. If you're looking to claim or expand your foothold in the parking garage industry, a CMBS loan could be a great way to do it— and CMBS.Loans can help.
Unlike other forms of CRE financing, CMBS loans don't have incredibly strict credit and net worth requirements, making them a smart option for borrowers who might excluded from traditional bank loans. Plus, CMBS loans often have highly competitive interest rates, are fully assumable, and are fully non-recourse, limiting liability for borrowers.
In particular, parking garage owners can use CMBS loans to: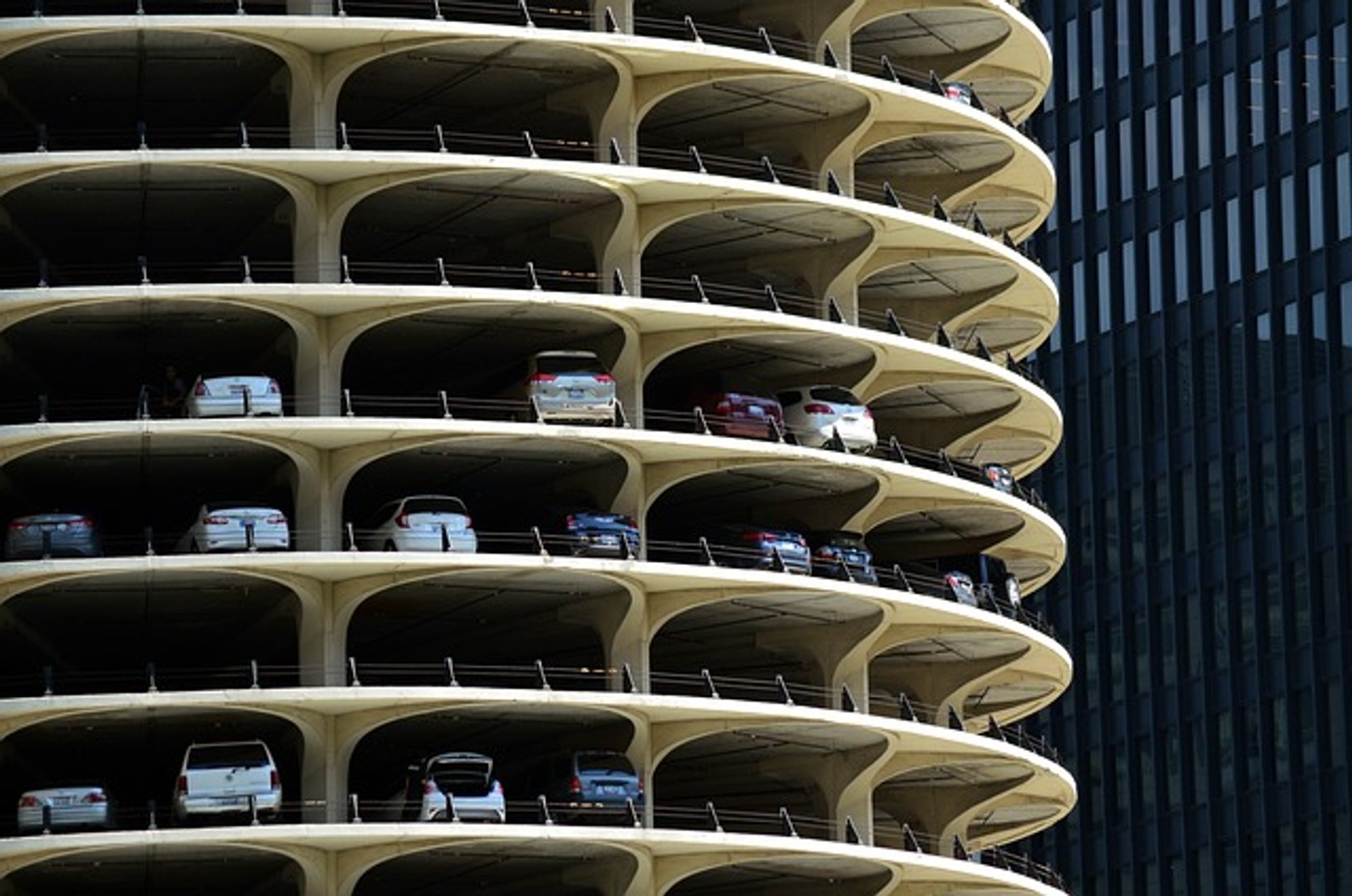 Buy a new parking garage: As long as there are cars, people will need to park— and as long as people need to park, parking garages will likely be a smart investment. And, if you'd like to invest a new parking garage to add to your real estate portfolio, a CMBS loan could be a great way to do it.

Get a cash-out refinance: The fact that CMBS loans usually don't have strict rules involving cash-out refinancing makes them incredibly popular among borrowers who want to take out equity from their commercial properties.

Expand into a different sector: Much like self-storage companies, parking garages are actually in the real-estate business— so it makes sense that they might want to diversify their holdings. Purchasing an adjoining office building, a warehouse, or even a retail property could help keep profits high, even if parking garage revenue starts to decline due to cyclical economic factors.
CMBS Loan Terms for Parking Garages
Standard CMBS loan terms for parking garages typically include:
Loan Size: $2 million minimum, no maximum

Loan Terms: 5-10 year fixed-rate terms with amortizations of 25-30 years

Eligible Properties: In general, properties should be located in high-density, high traffic areas

Pricing: Typically based on LTV and DSCR

Assumability: CMBS parking garage loans are typically fully assumable, though a fee may apply

Prepayment Penalties: Defeasance or yield maintenance

Recourse: Typically non-recourse with standard bad-boy carveouts
Get a Free Parking Garage Property Loan Quote Today!
If you're looking for an parking garage or commercial property loan from $2,000,000 and up, simply click the button below for a fast, easy, and free quote from an experienced CMBS loan expert. You can also email us any time at loans@cmbs.loans.