CMBS Loans for Hotels and Resorts
Hotel CMBS loans start at just $2 million and offer LTVs up to 80%. Financing is available for branded and non-branded hotels, budget hotels and motels, boutique hotels, and resorts.
Start Your Application and Unlock the Power of Choice
$5.6M

offered by

a Bank
$1.2M

offered by

a Bank
$2M

offered by

an Agency
$1.4M

offered by

a Credit Union
Click Here to Get Quotes!
If you're looking for a CMBS loan for a hotel, motel, or resort, you've come to the right place. CMBS.Loans has experience dealing with both mainstream and niche CMBS lenders to get you the financing you need for your hospitality property. And, with the U.S. hotel industry generating approximately $200 billion in revenue, it's never been a better time to expand your foothold in the hospitality business.
In particular, CMBS loans can help hotel and hospitality companies: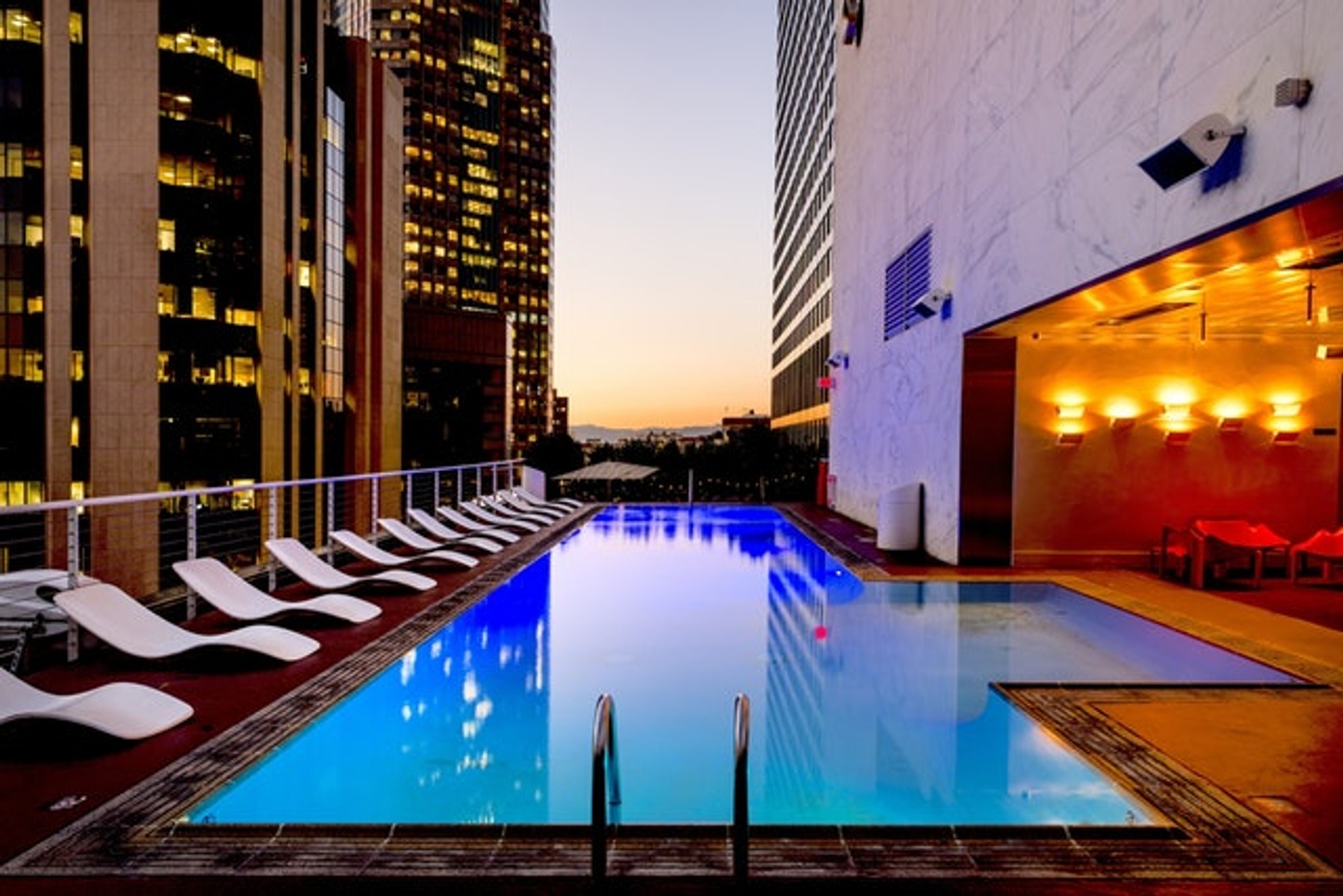 Acquire new properties: If you want to purchase a new hotel property to add to your company's portfolio, but you don't have a ton of collateral to work with, a CMBS loan could be a great way to get the funding you need.

Refinance variable-rate loans: Many hotels have decided to refinance variable-rate loans, such as variable-rate SBA 7(a) loans, with fixed-rate CMBS financing. This allows them to rest easy, knowing that their interest rates won't suddenly go up due to fluctuations in indexes such as the prime rate or LIBOR.

Get the funds to make renovations: Since most CMBS loans have no specific cash-out restrictions, many hotel owners have decided to use CMBS cash-out refinances in order to acquire the funds to remodel their property, enhancing its long-term profitability. In addition, some owners of branded hotels use CMBS cash-out funds to complete Property Improvement Plans, or PIPs. PIPs, such as Holiday Inn's well-known Formula Blue PIP, are specific remodeling plans that bring a hotel in line with current brand standards.

CMBS Hospitality Property Types

CMBS loans can help provide financing for a variety of hotel, motel, and resort properties, including:

Boutique hotels: Whether your boutique property is completely independent, or part of a larger group of hotels that you or your company owns, refinancing with a CMBS loan can help provide the financing you need to expand, renovate, or remodel your property. Plus, if you want to acquire a new boutique hotel into your collection, a CMBS loan can also help you do so.

Large branded hotels: If you own (or want to acquire) a branded hotel, such as a Hilton, Hilton Embassy Suites, or Radisson franchise, a CMBS loan could be a great way to do it. While opening or purchasing a major branded hotel usually requires a large upfront investment (sometimes in the tens of millions), doing so can provide incredible financial rewards in the long run.

Budget hotels/motels: Budget and value hotels, such as Red Roof Inn, Motel 6, and Extended Stay America provide a valuable service to business travelers and others who are looking to for a comfortable and economical place to stay. And, whether you want to get into the budget hotel business, or simply want to get a little equity out of a budget hotel that you currently own, a CMBS loan could be the perfect solution.

Hostels and bed and breakfasts: While it's true that most hostels and bed and breakfasts may not be large enough to qualify for CMBS financing, those that meet the size requirements can still benefit from a CMBS loan.

CMBS Loan Terms for Hotels and Hospitality Properties

Standard CMBS loan terms for hotels, motels, resorts, and other similar properties typically include:

Loan Size: $2 million minimum, no maximum

Loan Terms: 5-10 year fixed-rate terms with amortizations of 25-30 years

Eligible Properties:

Both branded ("flagged") and unbranded properties eligible

Full service hotels and limited service hotels/motels eligible

Properties typically should be in strong markets, and have a good history of financial performance

Management should ideally be both effective and experienced

Leverage:

Flagged/branded properties: 75% maximum LTV/1.40x DSCR

Non-flagged/unbranded properties: 70% maximum LTV/1.50x DSCR

Pricing: Typically based on LTV and DSCR

Flagged/branded properties: Typically start at 150 bps over U.S. Treasury rates

Non-flagged/unbranded properties: Typically start at 180 bps over U.S. Treasury rates

Assumability: CMBS hotel loans are typically fully assumable, though a fee may apply

Prepayment Penalties: Defeasance or yield maintenance

Recourse: Typically non-recourse with standard bad-boy carveouts

Third Party Reports:

Full Property Appraisal

Phase I Environmental Assessment

Project Capital Needs Assessment (PCNA)

ALTA Land Survey

Get a Free Hotel Property Loan Quote Today

If you're looking for a hotel property loan from $2,000,000 and up, simply click the button below for a fast, easy, and free quote from an experienced CMBS loan expert. You can also email us any time at loans@cmbs.loans.